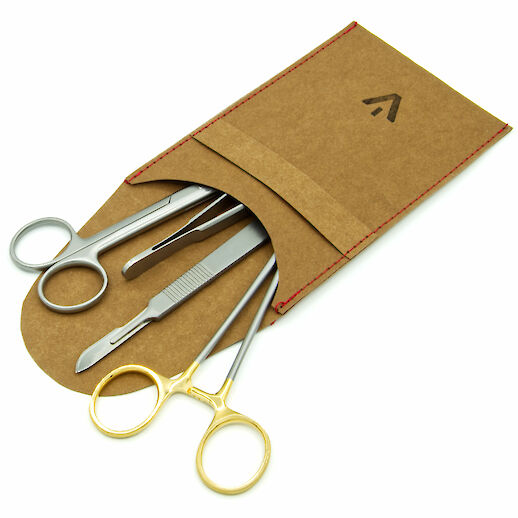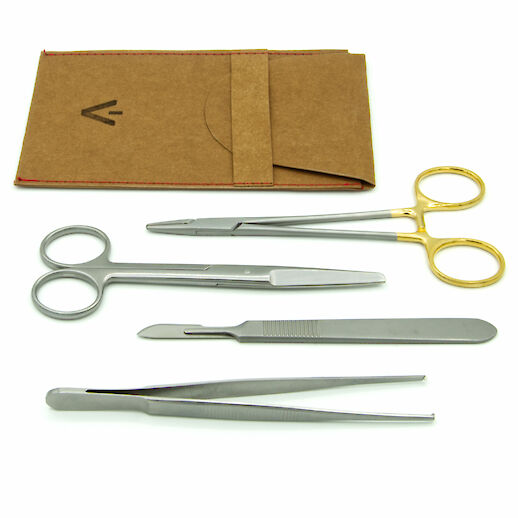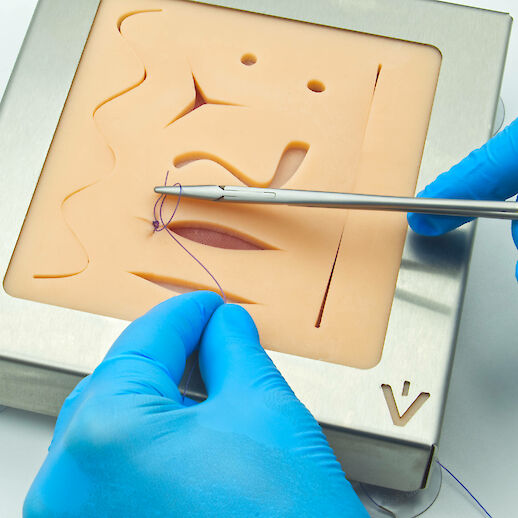 Accessories
Instrument Kit Pro
This high-quality AESCULAP® suture kit from B. Braun provides the basic instruments for professional training of suturing techniques.
114.80 €
incl. 19% VAT (Netto 96.47 €)
plus shipping
Instrument Kit Pro
This high-quality AESCULAP® suture set from B. Braun forms the optimal basis for professional suture training. The instruments are characterised by a high quality standard and include in this set: a scalpel handle, forceps, a needle holder with carbide insert and surgical scissors. The solid quality and fine workmanship guarantee long-term use even beyond training on the suture pad.
The instruments can be conveniently stored in the practical bag made of imitation leather (vegan). For practical use, we recommend the use of our surgical suture material.
Contents
high-quality needle holder Mayo-Hegar by Braun made of surgical steel
chir. Scissors from Braun
chir. Tweezers from Braun
Scalpel from Braun
Scalpel blade from Braun
Instrument case
dimensions: ca. 10 x 17 cm

instruments: surgical scissor, surgical tweezer, needle holder, scalpel
Any Questions?
write a message to: