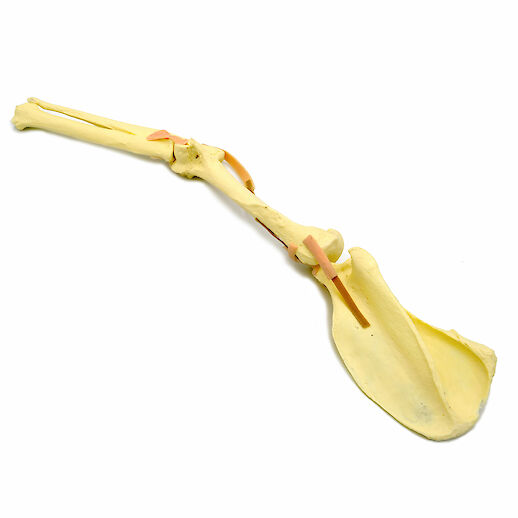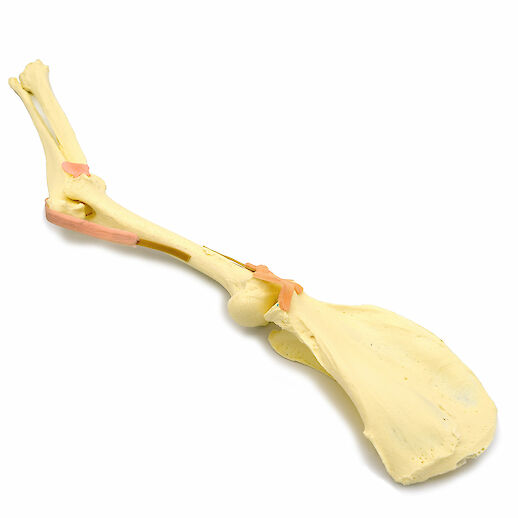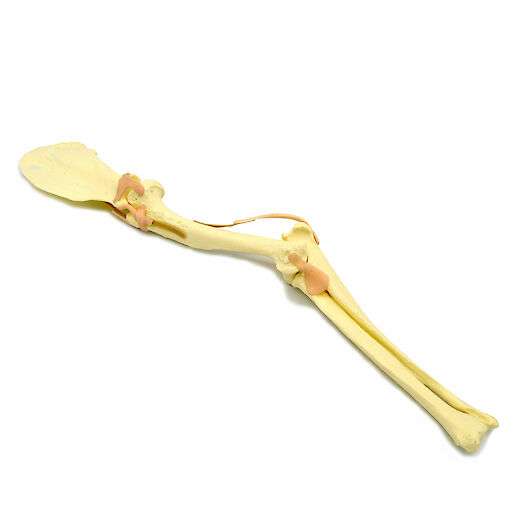 Joints
Forelimb canine
This canine forelimb is ideal for anatomical training as well as various osteosynthesis techniques.
168.90 €
incl. 19% VAT (Netto 141.93 €)
plus shipping
Canine elbow and shoulder joint
This detailed forelimb represents the anatomical structures of the shoulder and elbow joints. In addition to the lifelike bone points, ligaments and relevant muscle attachments are also recreated in a radially elastic manner, enabling functional representation for demonstrations or anatomical training.
The bones are made of our proven osteosynthesis-compatible plastic and therefore also allow training of a wide range of osteosynthesis techniques.
Includes the following structures:
Scapula
Humerus
Radius & Uln
Biceps tendon
Lig. glenohumerale medialis
Lig. collaterale mediale
Lig. collaterale laterale
Triceps tendon
length: ca. 49 cm

layers: solid
Any Questions?
write a message to: