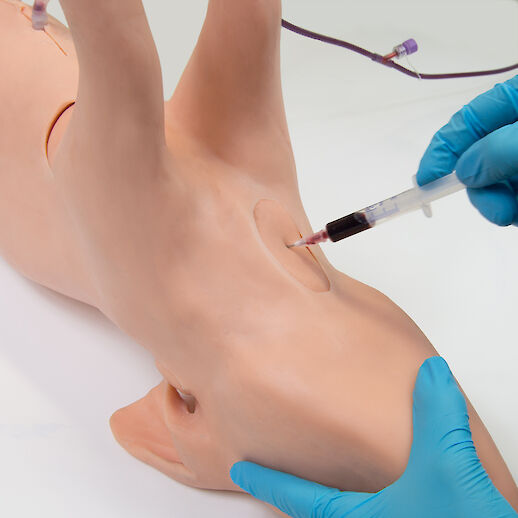 Castro & Weany
i.v. module Weany
The injection module allows training of intramuscular injections on our Weany.
Blood sampling
Training blood collection on a live runner pig leads to stressful situations for both animal and human. With this i.v. module, blood collection in the jugular can be trained step by step and completely calmly on our Weany. An integrated tubing system connects the i.v. module to the blood reservoir and allows aspiration of blood when the cannula is placed correctly. Blood collection from the vena cava can be performed with conventional cannula as well as with vacuum systems.
The module can be used several times without any puncture marks being visible. The i.v. module can be replaced in a single step and Weany is ready for the next use.
dimensions: ca. 9 x 5 x 5 cm

L x H x W

vein: ca. 0.8cm Ø
Any Questions?
write a message to: