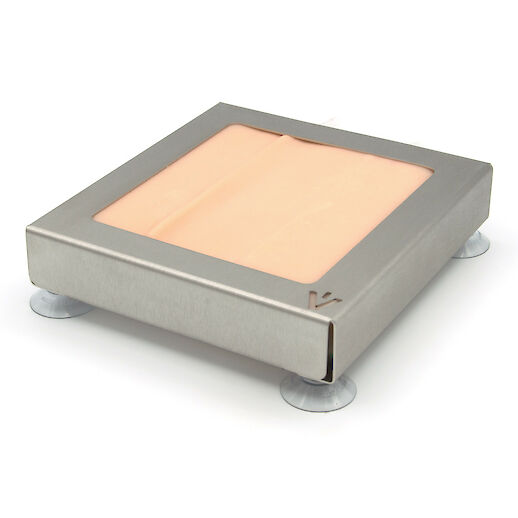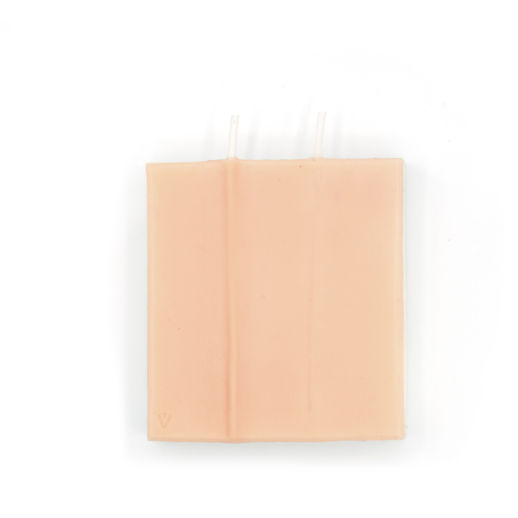 Injection skills
i.v. pad – small animal
This true-to-life I.V. pad provides opportunity to practice intravenous puncture and injection in dogs and cats.
42.90 €
incl. 19% VAT (Netto 36.05 €)
plus shipping
i.v. pad – small animal
This IV pad consists of two venae cavae, perfectly mimicking the characteristics of subcutaneous blood vessels. The two veins simulate different levels of blood stasis and thus allow training at various levels of difficulty, as is often the case in real-life conditions. Our IV pads are reusable, tear-resistant and retain their shape and texture even after repeated use. Our practical pad holder (S) can be used to mount suture pads in a vertical or a horizontal position, as required.
dimensions: ca. 15 x 16 cm

thickness: ca. 3 cm

vein: 0,4 cm ∅
Any Questions?
write a message to: