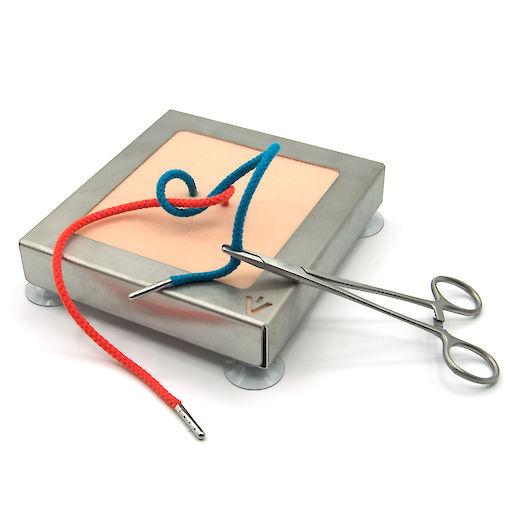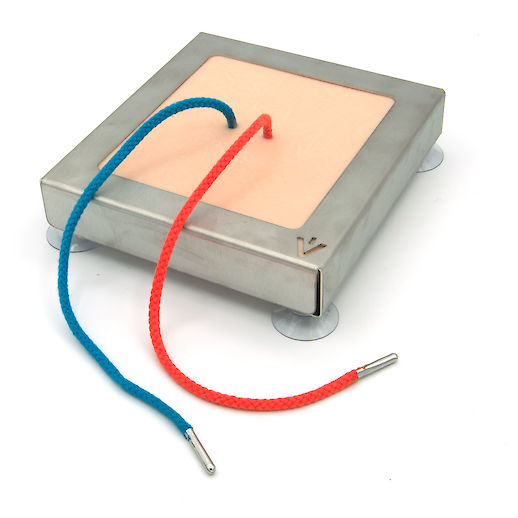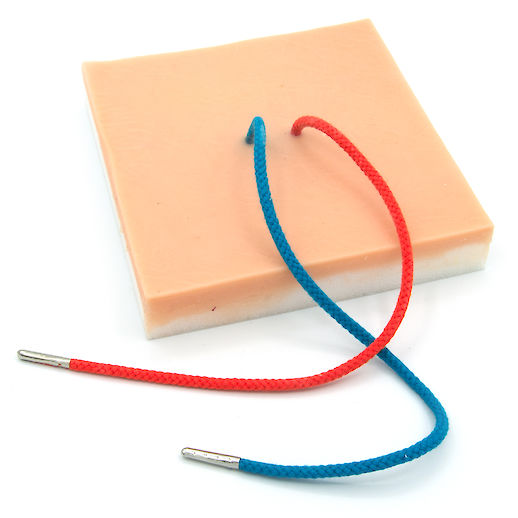 Suture skills
Knot-Trainer
With this Knot-Trainer, knotting of surgical knots can be practiced with a needle holder or with manual techniques.
34.80 €
incl. 19% VAT (Netto 29.24 €)
plus shipping
Knot-Trainer
The Knot-Trainer consists of a silicone pad with two rope ends. The differently colored ropes make it easy to follow the "thread course" and learning the basic knotting techniques is child's play.
Our practical pad holder (S) can be used to mount suture pads in a vertical or a horizontal position, as required. Vertical or horizontal positioning enables simulation of a variety of clinical scenarios such as dogs in lateral or dorsal recumbency on the operating table or an operation on the standing cow.
dimensions: ca. 15 x 16 cm

thickness: ca. 2,5 cm
Any Questions?
write a message to: