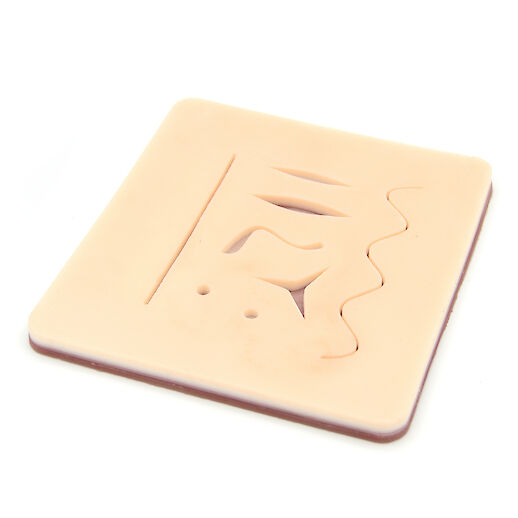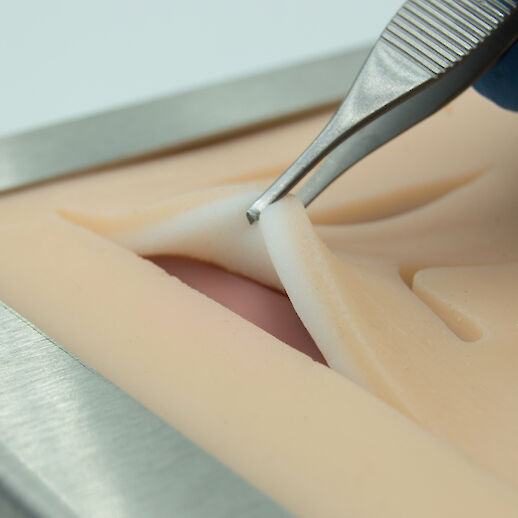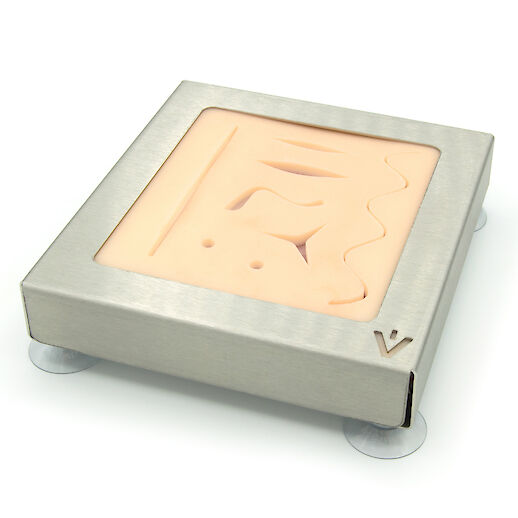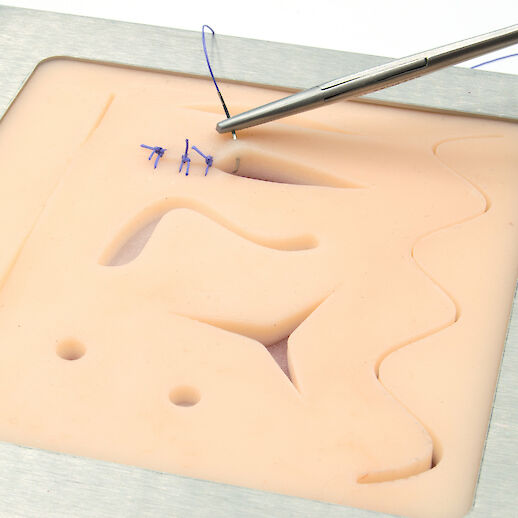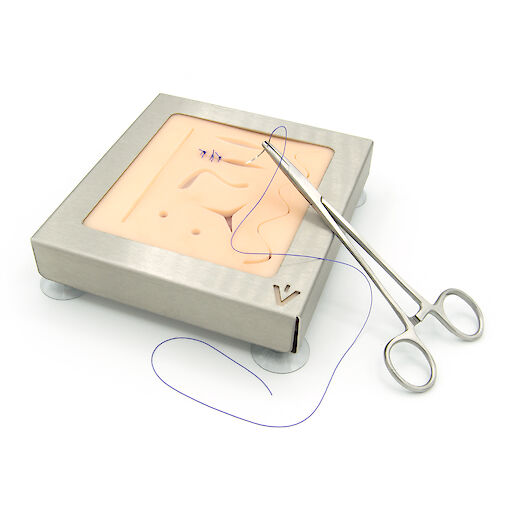 Suture skills
Wound pad
With the various pre-set wounds, this pad offers the optimal training basis for beginners and advanced users.
32.40 €
incl. 19% VAT (Netto 27.23 €)
plus shipping
Wound pad
With a selection of wounds of different depths, this suture pad provides the optimal basis for training both simple and advanced suture techniques. Epidermis, subcutis and muscularis differ in color and texture, so that training of subcutaneous or intracutaneous sutures is also possible.
Our suture pads are reusable, tear-resistant and retain their shape and texture even after repeated use. Our practical pad holder (S) can be used to mount the suture pads in a vertical or a horizontal position, as required
dimensions: ca. 15 x 16 cm

thickness: ca. 0.6 cm

layers: epidermis, subcutis, abdominal muscles
Any Questions?
write a message to: